Side menu - quick search bar for popular catergories

Advanced search - click here to search more criteria

ID or word search - search by boat listing number, brand, or model

Sort - sort recent listings by time of listing, length, price, or age

Show this help screen later if you need it
2020 Annual Antique Boat Show And Auction
Antique Boat Museum, 750 Mary Street, Clayton, New York 13624
Saturday, August 1st 2020 @ 1pm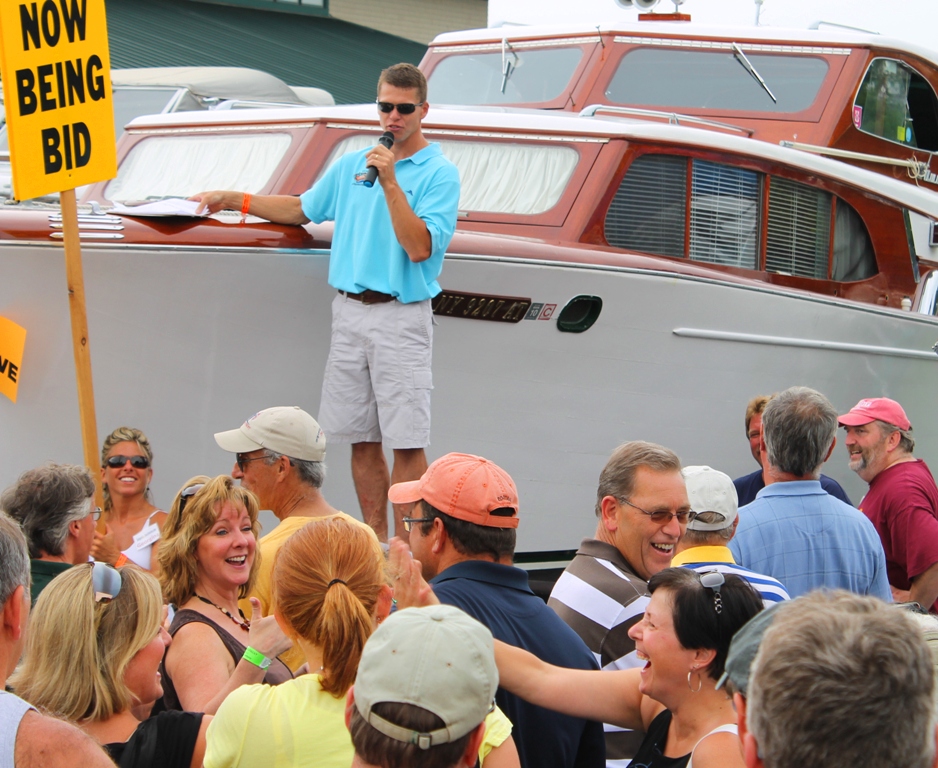 The Antique Boat Museum is the finest freshwater wooden boat Museum in the country, having an excellent collection of early launches, runabouts, St. Lawrence Skiffs, outboard motors and engines. The Museum is a not-for-profit organization deriving a significant amount of its revenue for operations from the Annual Antique Boat Show and Auction. The auction has been held annually since 1985 and in recent years has averaged entries of 50 antique boats. It draws over 600 potential buyers. In 2004 over 10,000 people attended the three-day boat show. We welcome boats with and without trailers.
Now accepting consignments
What is the Annual Antique Boat Show And Auction?
Whether you are looking to buy or sell a classic, antique, replica or one of a kind wooden boat the Antique Boat Museum and Antique Boat America .com will try our best to make our Auction a fun and pleasant event for you.
Benefit Boat Buying Program
Throughout the year, the Antique Boat Museum accepts donated boats of all types, shapes, sizes, age and function. In most cases the good folks donating these boats receive a tax deduction. These boats will now be offered for sale at a fraction of their value ALL YEAR though Antique Boat America. The proceeds of the Benefit Boat Program will go to the Antique Boat Museum and will support their education programs and general operation. Boats that are still unsold by July 4th will be offered with NO RESERVE at the Clayton Annual Auction held in conjunction with the Antique Boat Museums Annual Boat Show held the first Saturday of August in Clayton, New York. For further information about the Benefit Boat Program or for those interested in one or more of the boats offered should contact the Program Manager Peter Mellon at 1-800-675-4089 or by email at peter@antiqueboatamerica.com. The boats listed below are currently available for sale.
Time: newly listed
Length: shortest first
Length: longest first
Price: lowest first
Price: highest first
Age: oldest first
Age: newest first
No boats found
Please try another query
Loading the next …